Fellowship
First Presbyterian Church of Homewood
Building lasting relationships is a wonderful outcome of church involvement. Knowing the importance of community, our church family provides many times for fellowship: sometimes with food, sometimes with Bible study, sometimes with small groups.
Even following our virtual Sunday worship we have our Heavenly Perks Zoom Meeting! This is our fellowship time with (self-provided) refreshments and real-time conversations, hosted by Zoom on Sundays 11:15-1:00 (approximately). Presbyterians are hard to stop! Other fellowship highlights have included Thanksgiving Eve Service (still available online) Advent Book Meeting, Candlight Service Healing and Wholeness Prayer Opportunity. Keep up with everything available found on this page. Response to this Pandemic has taken us in a whole new direction. We are doin' it! In a good way.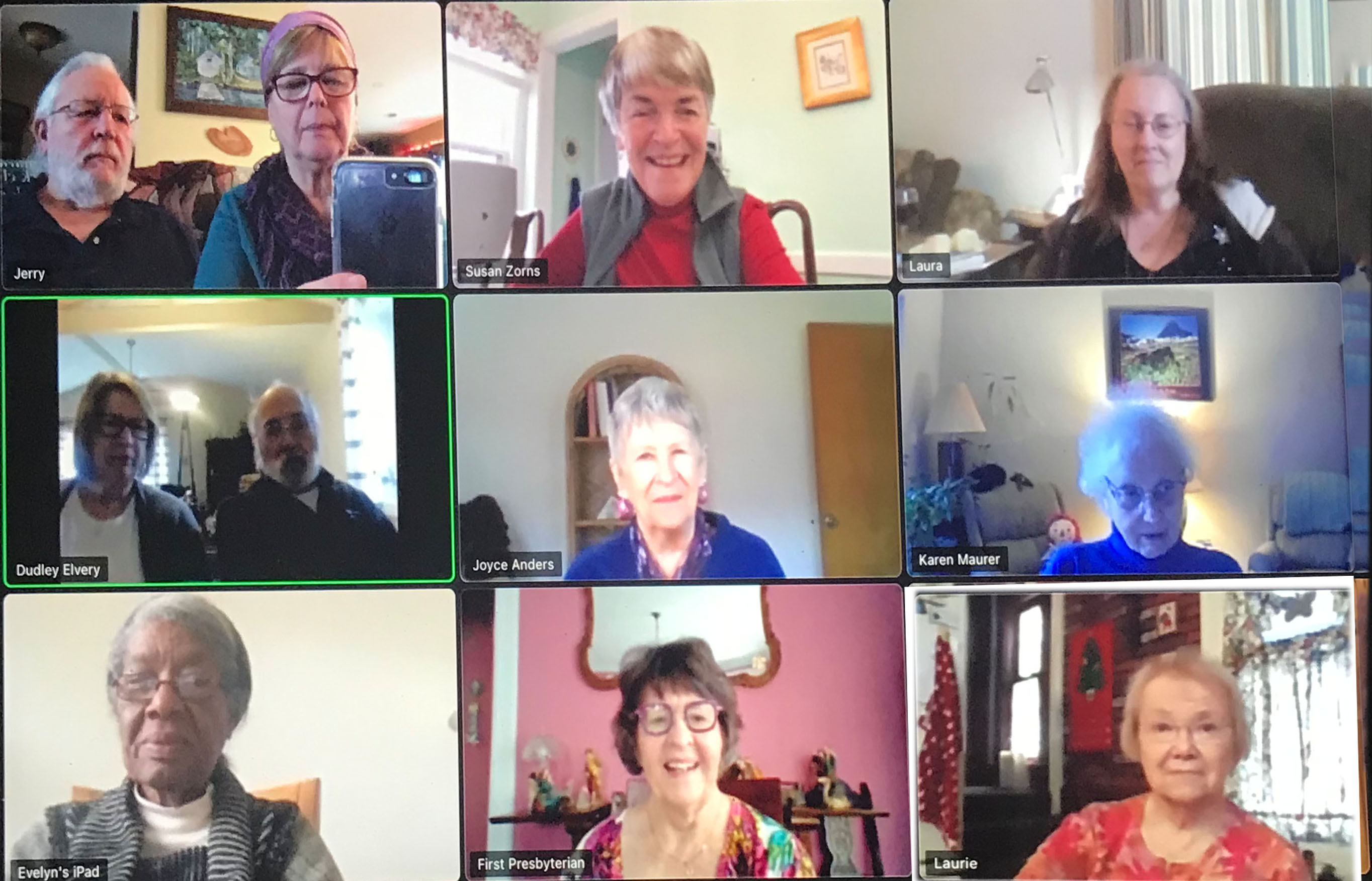 Psalm 33:1-5
1 All you who are righteous,
shout joyfully to the Lord!
It's right for those who do right to praise God.
2 Give thanks to the Lord with the lyre!
Sing praises to him with the ten-stringed harp!
3 Sing to him a new song!
Play your best with joyful shouts!
4 Because the Lord's word is right,
his every act is done in good faith.
5 He loves righteousness and justice;
the Lord's faithful love fills the whole earth.